There's an Incredible Amount of Land for Sale in Brunswick County
Posted on 12/09/2013 in Brunswick County
If you're hoping to build your dream home this coming New Year and you're looking for a plot of acreage on which to do it, you're in luck. There are over 2,000 Brunswick County land for sale parcels available for purchase at this time! We have exactly what you're looking for whether you want to live close to the city, the ICW or oceanfront on one of the South Brunswick Islands.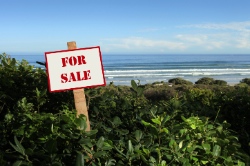 The beginning of the New Year is a great time to finally take action on putting those dreams into play. At Re/Max at the Beach we're both experienced in selling and very knowledgeable about the large assortment of land for sale in the Brunswick County area. We're happy to take you out to walk the grounds of any parcels you see listed right here on our website.
Before you begin shopping for that piece of land for sale, you should have a general idea of where you'd like to live. Take a drive and explore the county and use online resources to assist you. If you're planning on raising a family you'll want to know about the schools, jobs, where to get groceries, medical facilities and what's available for entertainment. When you're buying land to live on you should be giving the community itself a close look, too.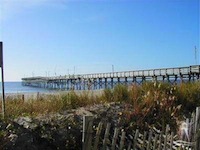 There are plots of all sizes and price ranges available that are in and/or separate from established communities. We have oceanfront, waterside, bay, river, and canal view real estate perfect for any home you'd like to build on it. In addition, there are lots in some of the best championship golf course communities in the area. Water lovers will love the plantation lots available in some of the newest communities along the coastal region.
Things you may incur when purchasing land include a land survey. The land survey could have been recently done, prior to listing, but be sure to ask. You'll need utilities on the site if you're planning on building -- things like water and electricity. You might want to consider parcels that already have the utilities onsite.
On some land parcels you may need to drill a well or install a septic system prior to home construction. If you're buying a piece of land as an investment, you'll bypass quite a few of those headaches. And if you're building in an existing neighborhood, the chances are good that those utilities are already there and available to you.
No matter what type of property you have a desire to purchase, at Re/Max at the Beach we can help to make the purchase process a whole lot easier!