04/04/2017 in vacation rentals for sale
So you've decided to take the plunge and invest in your first coastal vacation home! Congratulations! Residential prices are very reasonable right now, but they won't stay that way forever. Combined with low interest rates and sellers wanting to move their properties before summer arrives, you could find yourself with some really super deals on vacation homes. At Re/Max at the Beach we have our finger on the pulse of the real estate industry in coastal North Carolina so we can help you find the type of property you're dreaming of.
If this is your first vacation home, it's only natural to have concerns about the property you'll be buying. How will you find the type of property you are looking for? Once you buy, how do you maintain the costs of upkeep and taxes? By pairing up with an agent at Re/Max at the Beach you will have the experience of a real estate professional to guide you to the best vacation homes in the area, ones that fit your needs perfectly.
For help with managing the costs of operating a vacation property, ask an attorney for advise about taxes and using the vacation home as an investment property when you are not enjoying it (be sure to ask about how many weeks you can use it if you are claiming it as an investment property). Renting your vacation home out in off-months or weeks when you will not be using it would be a great way to make money on your investment. Many people cover all their expenses this way.
Here are more tips to keep in mind:
1. If your family has a favorite vacation location this is probably the best location for you. Decide whether this is a place where you'd like to spend every vacation. Base your decision especially on the lifestyle and recreational interests of your family.
2. Choose the size you will need in a vacation home carefully. Make sure it fits your family and their comfort level and has enough bedrooms. Vacation homes with multiple bedrooms will rent faster and more frequently, than one with just a single bedroom.
3. Know what your budget is up front. Look into getting pre-qualified for a loan if you will need one. Compile a list of all expenses for the vacation home so you know what it will cost you before you sign on the line.
4. Contact us with the features of what you want in a vacation home and we can set up some tours of properties for sale.
At Re/Max at the Beach we can help you navigate the many selections on the market to zero in on what meets your needs as well as your budget. Now is the perfect time to secure your future vacation memories as well as make a sound real estate investment that will gain value in the years to come. Give us a call at Re/Max today, 910-842-8686. We look forward to hearing from you!
---
06/01/2015 in vacation rentals for sale
When you're looking for new and creative ways to increase your income why not consider a vacation rental property. There are various Ocean Isle Beach vacation rentals for sale at this time that can be purchased for a reasonable price. Beach rentals around the South Brunswick Islands of North Carolina are always in demand, too. It's a beautiful place to get away to and enjoy a family vacation.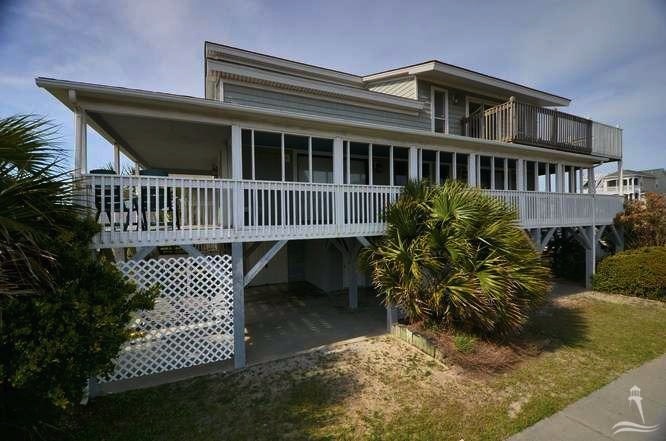 Consider how easy (and beneficial!) it would be to own a vacation rental on Ocean Isle Beach, North Carolina, that you could use as your own vacation retreat every year for your family. When you're not staying there you can rent it out weekly to one of the many vacationing families that come to the area.
Rental properties here are in demand because of the family friendly environment this beach community provides. As one of the South Brunswick Islands it is located mid-way between Wilmington, NC, to the north and Myrtle Beach, SC, to the south. It's a low-density area with very little commercialism making it the ideal place to escape to the beach. Generations of families return here year after year to make priceless memories. They could be making those memories in a beach rental home that belongs to YOU!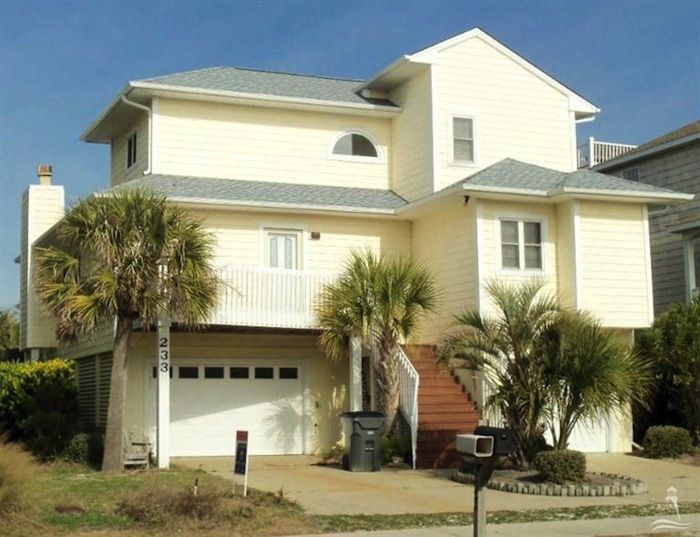 Many of the properties we have for sale come with an established rental history that includes repeat vacationers. You can count on the property you purchase to generate income from day one. Homes on Ocean Isle Beach have no trouble staying full with visiting families especially when they're such outstanding homes as we have available. Premium properties offering panoramic views of miles and miles of shoreline and tropical coastline are in our inventory. Come experience all the best elements of coastal living without the hassles that comes from the resort areas. This is the perfect time to invest in real estate in Ocean Isle Beach North Carolina, and it's easier than you think.
Give Re/Max at the Beach a call at 910-842-8686 if you'd like more information about purchasing your own vacation rental property on Ocean Isle Beach, NC.
---