09/05/2014 in Sunset Beach NC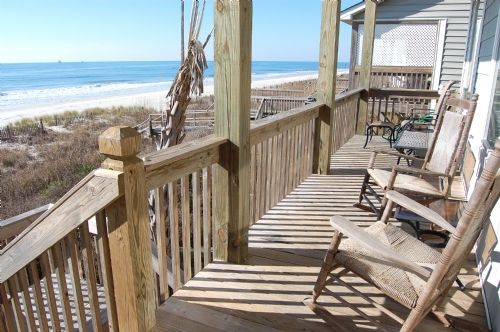 If you've always wanted to live in a seaside community, you want to raise a family where commercialism is at a minimum or if your retirement years have arrived and you're thinking of relocating, then Sunset Beach, North Carolina, is a place you should consider. The town consists of both a mainland community and a barrier island of approximately 1,200 homes. The island of Sunset Beach has an abundance of vacation rental homes and cottages, although there are close to 100 full-time residents as well.
When it comes to choosing a place to live we can think of 5 great reasons why you should choose Sunset Beach, North Carolina. You'll be happy you did. If you'd like to look at properties or you have any questions, let us help you at Re/Max at the Beach.
1. The Weather. Many seasonal vacationers to the area fall in love with the year round temperate weather we have to offer and eventually return to become residents. There's a lot to be said for the lack of ice, cold and snow we have to offer here as well as the year round outdoor activities.
2. The People. There's just something about living near the ocean that improves one's mental health and outlook on things. You'll quickly realize the people that live in this beachside community are friendly, happy and relaxed. It's just the beach lifestyle that does that to people!
3. The Beach. When you live in such a beautiful natural environment, where you can walk for miles along the clean, white sandy beachfront or enjoy a breathtaking sunrise and sunset every day, it really puts things into perspective for you. Leave your cares behind when you relocate here. You're in for a calmer, more relaxed way of life when you live in a beach community.
4. The Golf. You won't have to pack an overnight bag to go play your favorite sport. In fact, purchase a home here and you will be steps away from gorgeous fairways and manicured greens offering some of the best views ever. Three of the larger mainland communities in the Town of Sunset Beach are golf course developments -- Oyster Bay, Sea Trail Resort and Sandpiper Bay.
5. The Low Cost of Living. You will find real estate in Sunset Beach NC to be much more affordable than many other places across the country. Compared to the rest of the country, North Carolina's cost of living is 4.60% lower than the national average. Property taxes are lower as are the basic utilities we all need and use.
Take the time to peruse our properties for sale in Sunset Beach and the surrounding areas. If we can assist you in any way with fulfilling your relocation plans or finding that perfect piece of real estate, please give us a call at 910-842-8686 or 800-360-9770. We'd be happy to speak with you.
---
12/09/2013 in Sunset Beach NC
On the cusp of a brand new year we want to wish everyone a safe time celebrating the arrival of 2014! Don't drink and drive. If you're going to drink stay put where you are or select a designated driver ahead of time.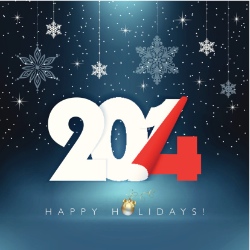 Why not just throw a party at your residence and have everyone bring a dish to share. Set up some sleeping arrangements if you can for those not able to drive home or tell your guests to pack a sleeping bag because they'll be camping out on the living room floor when the party ends.
You say this all sounds well and good but you can't do this because your home is too small? Aha! It's a new year and it's time for a new house – one large enough to handle the type of socializing and entertaining activities you've always wanted to do.
We have a nice assortment of Sunset Beach NC homes for sale at this time, many of which would be beautiful homes to entertain in while giving you lots of room in their open floor plans. Take a look at our home listings on our website and when you find a home you'd like to tour, give us a call at 910-842-8686 and we'd be happy to take you to see it.
If you're looking for things to do on New Year's Eve here are a couple of events taking place in nearby Wilmington worth checking out:
New Year's Eve celebration aboard the Henrietta III Riverboat. Boarding at 8:00 p.m. and cruising from 9:30 p.m. to shortly after midnight. The party continues until 1:30 a.m. Featuring a sumptuous buffet of heavy hors d' oeuvres, entertainment, party favors, and a champagne toast at midnight.
Le Catalan, a French Café & Wine Bar in Wilmington will have "Midnight in Paris" a New Years Eve Celebration from 5:30 to 9:30 p.m.
---
11/26/2013 in Sunset Beach NC
Are you looking for that prime piece of real estate on Sunset Beach North Carolina where you can build your dream home or maybe an income-producing property? We have some exceptional building lots along the Intracoastal Waterway that are located on over eight acres of prime land. These coveted lots boast 400 feet of waterfront and are well-suited for a small gated waterway community. Purchase it all or purchase just some – here's a property owner who is willing to subdivide as well as offer owner financing.
When it comes to Sunset Beach NC real estate all of it is gorgeous, whether we're talking about the land, houses, condos or villas. To be located in such a tropical area as Sunset Beach that provides its residents such tranquil views and a breathtaking shoreline, is just about priceless. This is a wonderful location to raise a family – ask anyone that lives here. It's a laid-back family beach community that even during the summer doesn't get overrun with people. This area just seems to be a well-kept secret.
Here's a 4 bedroom, 5 bath custom built home that has been income-producing property for the past two years to the tune of $40k! The asking price has just dropped a whopping $174k so take a closer look. You're gonna love the wide open spaces this home provides along with modern custom furnishings and spectacular views of Tubbs Inlet from each one of the decks. You'll have your own pool, a private pier and a floating boat dock. Let us take you to see this home and you're sure to fall in love with it. Situated right on the bay, it offers the ability to enjoying water sports of all kinds just steps outside your back door.
We have a large assortment of lots, commercial properties and residential homes that vary in size, style and price. There are homes overlooking 2,000 acres of marsh on Blane Creek that also offer a pier, boat dock and boat lift. If you've been looking for a home near the water with a boat lift don't miss your chance!
Give us a call at 910-842-8686 or 1-800-360-9770 and let's get together to see some properties. We hope to hear from you soon.
---