02/12/2014 in Calabash
If you want to live somewhere that you won't have far to go to play great golf on championship courses but you don't want to live in a tourist destination like Myrtle Beach then why not consider the homes among the available real estate in Calabash.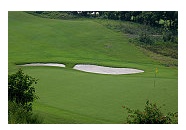 You won't have far to go to play on courses like Brunswick Plantation & Golf Resort with it's three 9-hole courses, a clubhouse with a bar and grill and an indoor and outdoor pool. They even have accommodations where you can park those visiting relatives that come so frequently now that you live close to the coast.
The beautiful Crow Creek Golf Course is a beautifully well-maintained 18-hole course created by architect Rick Robbins who was a design associate to Jack Nicklaus. Other courses worth considering are The Pearl Golf Links, Carolina Shores Golf & Country Club, Meadowlands Golf Club, and Farmstead Golf Links. So you see? You don't have to live in the heart of Myrtle Beach to have plenty of courses to play. Coastal North Carolina has a whole lot more than just what we've mentioned too.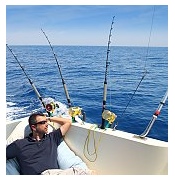 Living in Calabash means having as relaxed a lifestyle as you desire or as active of one as you want. Calabash is a fishing town down to its roots – always has been, always will be. It's a great place to find fishing charters or boats to rent to go out by yourself or with your buddies. A number of companies operate deep sea fishing trips out of Calabash, with Hurricane Fleet being one of the best. They offer exhilarating trips where you will feel completely safe. They also offer Dolphin Cruises for those that don't care to fish.
For those that would rather let someone else do the fishing, there are plenty of restaurants offering Calabash-style seafood for your dining pleasure once you return to shore. The area offers many historic buildings any many quaint gift and specialty shops in town worth exploring. So come to look at real estate but definitely check out the town of Calabash, too!
---
11/26/2013 in Calabash
Whether you're looking for a popular place in North Carolina to open up a business or relocate your existing one, Calabash, North Carolina is a rising area for commercial prospects. The Calabash real estate we have listed includes quite a few commercial lots.
If what your business needs to thrive is a high traffic area we have ust the spot. There's a 22+ acre commercial property with 2,200 ft of frontage on U.S. Hwy. 17 and 875 ft on SR1165 (Calabash Road). This is a rare corner lot with a stoplight right on Hwy 17. You'll have a large 3-sided billboard that conveys with the property, too! There's great potential for a restaurant, shopping center, specialty store or truck stop here. But it won't last long so call about it now!
There's also a local restaurant and tavern with a great year round local crowd that is for sale. Prime location in the heart of Calabash with 200 ft. of road frontage on a 1.3 acre lot. This restaurant can seat approx. 180 people and the parking lot holds 40 cars. This is a golden opportunity for your very own Cheers.
We have many more commercial lots for sale that we'd love to show you. But if you're interested in residential real estate in Calabash we have plenty of that, too. Give us a call at your convenience and we'll arrange a time to get together.
---