What to Know Before You Buy Land for Sale
Posted on 02/12/2014 in Brunswick County
If you've always wanted to buy a piece of land and build the house you've always dreamed of on it, now may be your chance. There are thousands of plots of land for sale in Brunswick County, any of which would make an ideal location for your next home or vacation destination. But there are things you should know about buying land before you slap your money down and sign on the dotted line.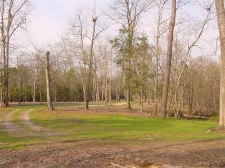 Purchasing land usually requires a higher down payment than purchasing a home. This is because there are far less buyers looking to purchase land so it's harder to sell. Lenders take this into consideration when writing your loan requirements and rates.
If you purchase a lot in an existing development chances are good it will cost you more because of existing services in the neighborhood. You may have to begin paying homeowners association fees immediately and property taxes will be due.
It's always going to be cheaper to buy land with an existing home on it even if it means you'll have to remove the home eventually. It's difficult at best to rent out raw land but when there's a home already on it you can generate income initially by renting out the home.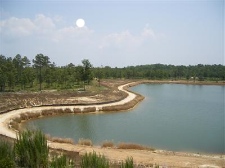 Before you make your purchase of any Brunswick County land for sale it's a good idea to research the permits that are required for you to build as well as any restrictions you'll have on building types, setbacks, etc. If the property you purchase already has permits for the septic field or other things, make sure they will not expire before you actually begin building.
Always do your best to obtain a thorough understanding of the adjoining properties and what future plans are for them. You don't want to buy a future home site that will eventually have an office building or strip mall built next to it. Your Realtor will be more than happy to do the leg work in finding out as much of this information as is available.
?When you're ready to begin the process of looking at land for sale, give us a call at Re/Max at the Beach by calling 910-842-8686.