Seeking Solitude? Try Caswell Beach
Posted on 07/11/2014 in Caswell Beach
If you're looking for a place to live where you'll have peace, solitude and perhaps some tranquility, too, try Caswell Beach, North Carolina. This charming seaside town is located on the eastern side of Oak Island. As the least populated beach of all the beaches in Brunswick County, you'll be just a short drive to all that's available at Oak Island, Southport and even Wilmington. We have some Caswell Beach real estate that we think you'll really like.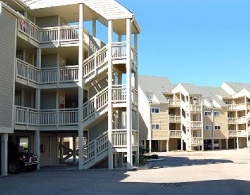 Just picture yourself living in this 3 bedroom villa at 1000 Caswell Beach Rd #1201. It comes completely furnished and offers one story living in a roomy 1,000+ sq ft of delightful space. When you call this "Home" the oceanfront is as close as a walk across the street. Prefer to swim in an in-ground swimming pool? No problem! You'll be close to the on-site pool, recreational park and golf courses, too. Enjoy fabulous views from your windows and balcony that will instantly relax you. Open the window or doors to enjoy nature's very own aromatherapy program providing you with the sounds of waves, children laughing and gulls calling to one another. Wake up each morning and go for a long and enjoyable walk along the beachfront. This is how life was meant to be lived... right here in Caswell Beach.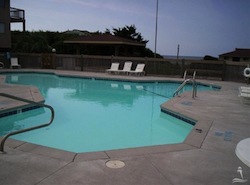 The neighborhood of Caswell Dunes is where you'll find this immaculate single story, 3 bedroom and 2 bath condo at 2 Foxfire Trace. You'll be living large in the 1,301 sq ft this home provides. This end unit offers views of natural wooded areas and the crystal blue ocean. All furnishings are being included in the sale of this property. Living here you'll have amenities such as the fireplace, enclosed garage, covered deck with awesome ocean views, cable TV, washer/dryer, insulated windows and a kitchen fully equipped with all appliances. This golf course community is a perfect place to live for the golf lovers among you. Are you ready to retire? Check out this and other properties that we have in quiet Caswell Beach. It's a wonderful place to spend your retirement years.