Wishing a Merry Christmas to You and Your Family!
Posted on 12/09/2013 in Caswell Beach
At this time of year we're celebrating the birth of Jesus Christ. It's a festive time filled with activities, colorfully decorated homes and business, gift giving and sharing time with our families. Some people get stressed out by the holiday preparations and need some time out. What's really important is not whether all the Christmas lights work or having the best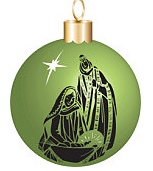 decorated house in your neighborhood. What's important is that you not lose sight of the reason we celebrate Christmas in the first place.
All of us at Re/Max at the Beach would like to wish you and your family and friends a very Merry and Relaxed Christmas this year. At a time when so much of your focus is on giving, why not kick back and take a looking at our listings of available homes for sale in Caswell Beach NC. Just dream…picture yourself taking the steps in the new year to move into any one of these Caswell Beach homes for sale. And just imagine how awesome living your life by the beach would be.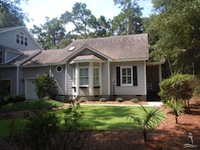 We have a nice assortment of condos, townhomes, and stick built homes of various sizes. For example, check out this sweet 1,501 square foot single-story condo that looks like a cottage. It's located in the neighborhood of Ocean Greens and has 2 bedrooms and 2 baths plus garage. It is situated on the 3rd hole of Oak Island Gulf & Country Club and just a short walk to the beach. You're going to love the gas fireplace, large screened in porch and the natural setting surrounding this property. It's a great way to start the New Year!