Here's a Quick Way to Find That Dream Home
Posted on 01/08/2014 in Holden Beach
If you've always dreamed of living in that perfect beach home but it's managed to escape you, we have the solution. We have a large range of Holden Beach land for sale, any of which would make the perfect spot to build that dream home you've been wanting. The biggest advantage of having a custom home built is having it your way.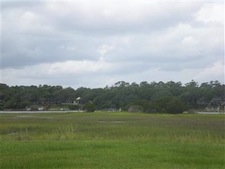 Having a custom home built is your opportunity to have everything you've ever wanted in a home. Spacious open floor plans, a gourmet kitchen that is large enough to hold multiple cooks, hardwood flooring, top of the line cabinetry and custom tile, even a swimming pool and Jacuzzi tub — you can have it all when you have a home designed from the ground up. And the first step begins with purchasing your a parcel of land for sale in Holden Beach.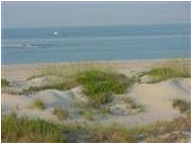 Right now there are large parcels of land up to 35 acres zoned commercial as well as smaller half acre residential lots all available in the Holden Beach area. You'll even be able to choose your view! How about building that dream home on the Holden Beach Harbor or oceanfront on Holden Beach Island. Whether your views are of the Intracoastal Waterway, the Atlantic Ocean coastline, or perhaps in a more wooded setting, there's sure to be the ideal piece of land available that's just waiting for you to begin your build.
We'd be happy to assist you with finding the type and size parcel of land that you're looking for. Contact us through our website or by calling our office at 910-842-8686 or toll free at 800-360-9770. We look forward to hearing from you soon!