Proven Strategies to Finding High End Oak Island Property
Posted on 01/08/2014 in Oak Island
When you're in the market for buying high end real estate don't even think about going it alone. When you have Oak Island realtors like Re/Max at the Beach by your side you're more likely to find out about those high end properties long before they appear in your local real estate pamphlet or newspaper. That means you'll be reading about them, touring them, and possibly even making an offer before the person going it alone even knows the property is on the market. What's not to love about that!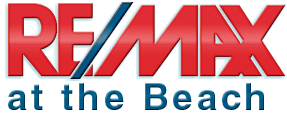 As the leading Oak Island realtors in North Carolina we want to work with you not for you. Unlike some real estate agencies, we listen to what you tell us your requirements are for your next home and we keep that in the forefront of our mind until our mission is complete and we've found you that perfect property. You'll find our agents to be dedicated to providing you with exceptional service. In addition to that, they're always willing to go above and beyond to give you a five star experience.
When it comes to finding that perfect Oak Island property for you and your family you need to be able to put your trust in the real estate agency you work with. We want to be that company. We're very knowledgeable of the Oak Island area and have the experience to find you exactly the home you're looking for. Our reputation for outstanding customer service will reassure you that you're in good hands. No matter if you're looking relocate to a new primary home in the Oak Island North Carolina area, buy a second home, or sell your home, our experienced real estate team can meet and exceed all of your expectations!
Give us a call at 910-278-1950 or 866-350-7653 and let us show you how we can help you find that high end Oak Island property you're seeking.