What Re/Max Realtors Can Do For You
Posted on 04/11/2014 in Remax at the beach
When you're in the market for a new home, whether finding a piece of land to build on or purchasing an existing property, you'll do best when you have a Realtor like Re/Max At the Beach in your corner. At Re/Max we're working for you and we go the extra distance to find you that exact piece of property you're hoping for.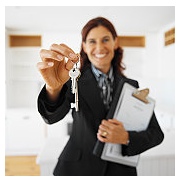 As a Realtor that knows Brunswick County well, we can find you properties that you won't not know about any other way. Members of the Multiple Listing Service (MLS) find out about properties long before the public does and the best Realtors will have an eye out for those that meet the criteria of their buyers. You can count on that from us at Re/Max At the Beach.
When we find you a home that meets your criteria and piques your interest, we will be there to provide you with objective information about the property and the area. If you're buying a home to live in you'll want to know about things like local utilities, schools, and medical care. When you're purchasing for investment purposes we can advise on that as well. We stay current on today's marketplace and the direction the market is trending.
We're experts at the negotiating and sales process, as well, and will advise you throughout the process. We have the experience of tens of thousands of successful property sales under our belts so this isn't unchartered water for us. Confused by the various financing terms and the jargon on sales contracts? Let us help to explain it in a manner that's easy for you to understand.
When it comes to a property inspection this will separate those without a Realtor from those with one. Using our services at ReMax At the Beach will protect you and your purchase. We can assist you in finding qualified professionals for your building inspection and help to decipher what they find and the impact it may have on your purchase.

We know homebuyers aren't experienced professionals at what they're doing, that's why we are. Call us at Re/Max when you're ready to have someone in your corner.