Have a Safe and Happy New Year's Celebration!
Posted on 12/09/2013 in Sunset Beach NC
On the cusp of a brand new year we want to wish everyone a safe time celebrating the arrival of 2014! Don't drink and drive. If you're going to drink stay put where you are or select a designated driver ahead of time.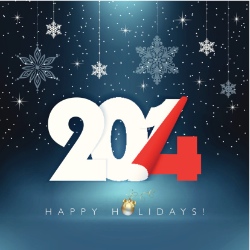 Why not just throw a party at your residence and have everyone bring a dish to share. Set up some sleeping arrangements if you can for those not able to drive home or tell your guests to pack a sleeping bag because they'll be camping out on the living room floor when the party ends.
You say this all sounds well and good but you can't do this because your home is too small? Aha! It's a new year and it's time for a new house – one large enough to handle the type of socializing and entertaining activities you've always wanted to do.
We have a nice assortment of Sunset Beach NC homes for sale at this time, many of which would be beautiful homes to entertain in while giving you lots of room in their open floor plans. Take a look at our home listings on our website and when you find a home you'd like to tour, give us a call at 910-842-8686 and we'd be happy to take you to see it.
If you're looking for things to do on New Year's Eve here are a couple of events taking place in nearby Wilmington worth checking out:
New Year's Eve celebration aboard the Henrietta III Riverboat. Boarding at 8:00 p.m. and cruising from 9:30 p.m. to shortly after midnight. The party continues until 1:30 a.m. Featuring a sumptuous buffet of heavy hors d' oeuvres, entertainment, party favors, and a champagne toast at midnight.
Le Catalan, a French Café & Wine Bar in Wilmington will have "Midnight in Paris" a New Years Eve Celebration from 5:30 to 9:30 p.m.